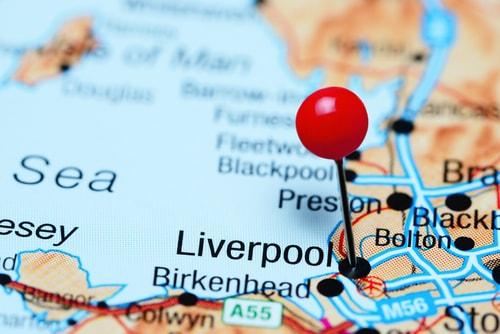 The iconic city of Liverpool is vibrant, bustling and student friendly. With four universities, the city is home to thousands of students creating a real sense of community in a place immersed in heritage, culture, sport and leisure Liverpool is one of the most affordable cities for students in the UK and provides a quality of life unrivalled in other big cities, combining city centre style with magnificent parks and green spaces and easy access to miles of beautiful coastline at nearby Formby. The universities are located on campuses across the city, providing modern learning spaces and all of the facilities a student needs. Campus is a place to socialise, catch up with friends, study and try out new things and all of the universities support students with their own Union, organising events and activities and providing advice on everything from accommodation and entertainment, to voluntary work and careers.
Getting around
Liverpool city centre is compact and easy to get around on foot or by bike, and all of the universities offer safe bike storage on campus. The Liverpool Citybike scheme hires bikes for as little as £1 per day which includes free storage across the city and at the main railway stations. The city has excellent public transport links with frequent bus services linking university facilities with the most popular student accommodation areas and discounted fares and passes are available.
Nightlife
As a city with a well established student culture, there are plenty of reasonably priced bars, pubs and restaurants to make student finances stretch further. Liverpool is considered to be a safe city for students and much of the university accommodation is within easy walking distance or a short bus or cab ride of the compact city centre. Across the city there is easy access to a range of cheaper shops, markets and a whole range of free to enter museums, galleries and exhibitions. Beautiful parks and gardens including the magnificent Sefton Park are great places to relax and get away from the hectic pace of university city living.
Learn More about studying in Liverpool
5 things to do whilst studying in Liverpool
Top 5 bars in Liverpool
Top 5 nights out Liverpool