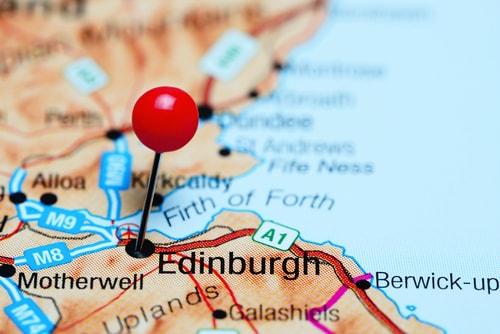 The historic, cosmopolitan city of Edinburgh is home to world class universities and is an inspiring and dynamic place to live and study. The city is full of charm and character with stunning architecture and a wealth of heritage and culture. Life in Edinburgh provides the perfect blend of city living with easy access to rolling countryside and the sandy beaches of Portobello just three miles from the city centre. The medieval Old Town and Georgian New Town provide the backdrop to a city full of opportunities for fun and discovery. The city centre is compact and has everything the modern student needs including bars, cafes, shops and entertainment. There are plenty of parks and gardens around the city, including Holyrood Park and the Botanical Gardens.
Getting around
Edinburgh has fantastic transport links both locally and nationally.with easy access to Edinburgh International Airport and the East Coast Main Line. Getting around the city is easy with a frequent and efficient bus and modern tram service offering discounted fares for students. The city is compact and easy to walk around, and most of the student accommodation and popular rental areas are walking distance from the universities.
Night life
Edinburgh welcomes students from all over the world and is a friendly, cosmopolitan city. Students make up approximately 20% of the population of Edinburgh, creating a real community vibe in the city centre and university areas. With city, countryside and beach all easily accessible, Edinburgh is filled with opportunities for fun, adventure and relaxation, Student nightlife tends to be concentrated around the Old Town and Grassmarket areas where the cobbled streets are lined with quirky pubs and an eclectic mix of affordable cafes and restaurants. The city caters for all musical tastes from jazz clubs to cheesy discos, and many venues offer student discounts throughout the week.