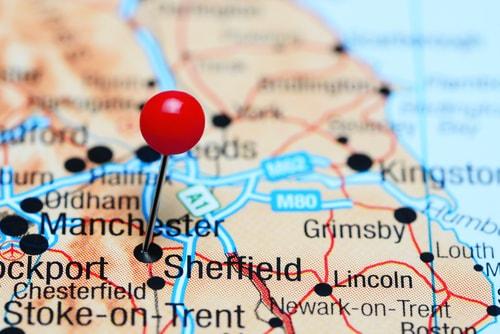 Sheffield is a friendly, modern city, welcoming students from all over the world. Located on the edge of the Peak District and known as one of the greenest cities in the UK with over 150 parks, public gardens and woodlands, Sheffield offers some of the best value for students in the UK in terms of accommodation, transport and general living costs. This former industrial city has undergone a transformation in recent years, and is one of the safest places to live in the UK. Sheffield is a great place to live as a student, with a vibrant, student friendly nightlife and a wealth of entertainment, including culture and sporting facilities, multiplex cinemas, theatres, museums and live music venues. University accommodation is located in areas close to university buildings, and is well served with shops, bars, takeaways and local services.
Getting around
Sheffield is easy to get to by road and rail, and has an excellent public transport system. Modern trams and buses operate a regular service around the city and into the surrounding areas with discounted fares for students. Many of the university buildings are in the city centre with accommodation close by so often walking is the most convenient option.
Nightlife
Sheffield is one of the most affordable cities in the UK based on accommodation, general living and transport costs. This makes it a great place for students and there is plenty to see and do without breaking the bank. Sheffield nightlife is legendary, and the city centre is the hub of student life with cafes, bars, clubs and restaurants open every night of the week. Many places offer student discounts, and there are plenty of events organised by both Student Unions which helps to keep the costs down. As well as the nightlife, there is loads to see and do in Sheffield that won't cost a penny. There are parks, gardens and woodlands all over the city, perfect for a stroll or a relaxing bike ride, as well as museums, galleries and exhibitions, many of which are free to enter. Both universities host a number of festivals throughout the year dedicated to music, food, drink, culture and sport.
Learn More about Sheffield with our city guides below:
5 things you have to do whilst studying in Sheffield
Sheffield's top 5 student bars