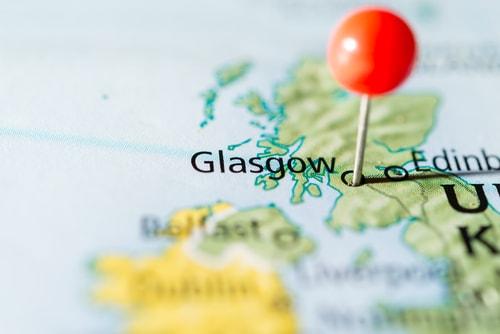 Glasgow is an exciting, cosmopolitan city which welcomes over 60,000 students to its three universities every year. Most university buildings and facilities are located in and around city centre campuses where students come together to study, socialise and relax. Glasgow is a designated City of Culture and its classical architecture houses over 20 award winning museums and galleries and is surrounded by over 90 parks and public gardens. The city has a rich industrial heritage and a modern multi cultural outlook which is celebrated throughout the year with festivals dedicated to music, food, drink, film, comedy and everything in between. Studying in Glasgow provides the ideal opportunity to explore the spectacular scenery of the Scottish Highlands and discover outdoor adventures including hill walking, climbing, mountain biking and sailing. Glasgow has excellent transport links by road, rail and air and is only a short train ride away from Edinburgh.
Getting around
With two airports, two main railway stations and major road links from other UK cities, Glasgow is an easy city to get to. Local public transport by bus and rail is frequent and affordable, with discounted fares available for students. As in most major cities, the easiest way to get around the centre is on foot or by bike. Most university accommodation is situated within walking distance of campus, and many of the more popular student rental are either walking distance or a short bus ride away.
Nightlife
Glasgow is popular with students, simply because it is such a varied city and has something to offer everyone, whatever their interests. The city is a busy, friendly place and has a huge selection of shops, as well as over 700 bars, pubs and clubs. The West End, closer to the University of Glasgow has a more laid back atmosphere with cobbled streets, cafes, bistros and plenty of reasonably priced bars. Sauchiehall Street is a perennial student favourite with lively music, cheap drinks and student promotions offered every night of the week and nearby Bath Street has some of the best in quirky fun and indie music. Many bars have live music nights but for larger venues and big names, students head to the O2 Academy and Barrowlands Ballroom. For a chance to get away from it all, the stunning Loch Lomond and The Trossachs National Park are just a short car or train ride away and provide the perfect antidote to studying and the hustle and bustle of city life.