Aberdeen is Scotland's third most populated city, often referred to as the Granite City. Aberdeen is built up from locally sourced granite (hence the nickname) adding to the cities unique character. Whilst you are studying you will be close to the seaside and safe in the knowledge Aberdeen was voted the safest place to go to uni in the UK last year!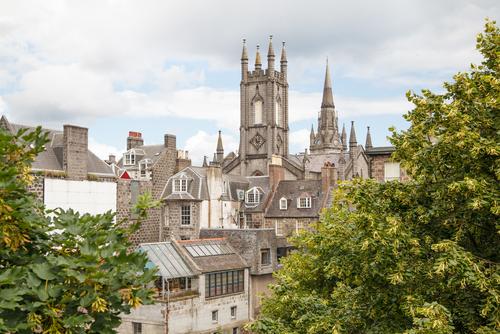 Student culture
Aberdeen has great cultural attractions, combining the classic and the contemporary. The King's Museum, His Majesty's theatre and the live music of Belmont Street are highlights. Sports fans will have to make the trip to Pittodrie to check out the Donns. The city is packed with great restaurants, and entertainment with student discount so be sure to carry your student card everywhere you go.
Getting around
Getting to and from Aberdeen is easy with its rail links to central station. Scot rail services run through all of Scotland whilst other services run to England's major cities. The cities bus services mean getting from A to B is easy
Nightlife
Aberdeen has a strong nightlife that could compete with any city. During your time at uni you can expect to visit Bridge Street. While you are there Korova Bar and Klub is a guaranteed destination, with varied club nights each night of the week. Next door to Korova is Orgin which hosts Scotland's longest running Drum & Bass night. Other great clubs include Garage and Campus which you may recognise from Sauchehill Street Glasgow alternatively students are found in 42 below, Exodus and Priory.