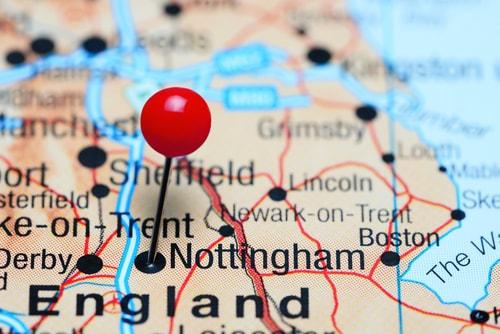 Nottingham is a thriving, modern city and is home to two world class universities with over 60,000 students between them. At Nottingham, students are able to combine the convenience and security of campus living with all of the advantages of city centre facilities and entertainment. Nottingham is a great place to study and live, and surveys suggest the city is one of the most cost effective destinations for students in the UK. With excellent public transport links including a modern tram system, students can discover the best in pubs, clubs, live music, cinema, theatre, heritage and shopping.
Getting around
Nottingham is easy to get to by road or rail, and has excellent local transport links. Regular buses run between the city centre and all of the university campuses with discounted fares available for students and useful late night and clubbing services. the city is bicycle friendly with an extensive system of dedicated cycle lanes in and around the centre. The modern tram system now extends as far as University Park and Beeston, and has secure bicycle storage at many of its stops.
Nightlife
Nottingham is a student friendly city and is a great place to live and study. The city centre is compact with a central marketplace and many pedestrianised streets lined with shops and services. There are two modern shopping malls - the Victoria and Broadmarsh centres as well as regular traditional markets. Pubs, bars and clubs offer regular student discounts and there is a thriving live music scene with amazing venues including the iconic Rock City. The city is home to a number of comedy clubs including Glee and Jongleurs, and attracts world class productions to the Theatre Royal and Royal Concert Hall.