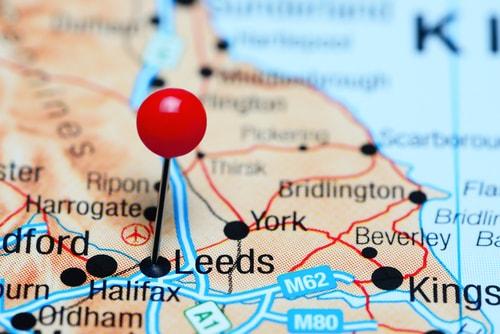 The vibrant, modern city of Leeds has a rich and diverse culture with a world class university at its heart. Leeds has developed a well deserve reputation as a centre for the arts, live music and entertainment, and is a city that celebrates its past whilst embracing the future. Victorian industrial buildings have been transformed into impressive modern premises housing galleries and exhibitions alongside innovative bars and restaurants. Leeds welcomes visitors and students alile to explore the city and discover a wealth of things to see and do. The city hosts festivals and events all year round linked to music, food, the arts and much more. With the Yorkshire Dales on the doorstep, there are plenty of opportunities to get out and about in the countryside and get involved in high energy sports and activities, or simply relax and enjoy some of the most spectacular scenery in the country.
Getting around
Leeds has a compact city centre and most students get about on foot, by bike or on the bus. There is an excellent, reliable public transport system in and around the city, with regular buses running between the campus and the main student accommodation areas. Bicycles can be rented from the campus bike hub, and most places on campus provide secure bike storage facilities.
Nightlife
The legendary Leeds nightlife is student friendly with plenty of pubs, bars and live music venues offering discounts and promotions throughout the week. For a touch of culture, there are theatres, museums and galleries, many with free entry, and of course the glorious Yorkshire Dales are just a short distance by bus, car or bike.
Learn More About Student Life in Leeds With Our City Guides:
5 bars Students in leeds need to visit
5 things to do while you are studying in leeds
Top 5 Student nights out in Leeds
5 Leeds restaurants perfect for a student budget