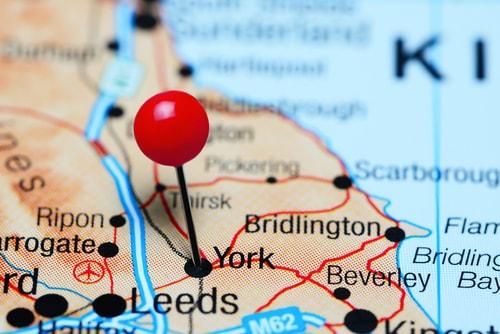 York is a stunning medieval city in North Yorkshire, bordered by the pennines and the North York moors. The city is steeped in history, and its well preserved historic buildings give it a unique character and charm that attracts visitors from all over the world. At the heart of the city stands the magnificent York Minster, overlooking the cobbled streets and 'snickelways' of this bright, bustling city. The city centre is compact and easy to get around, and is a popular choice for students and visitors alike. The city celebrates its rich and fascinating heritage with award winning museums, exhibitions and festivals, and is a popular destination for visitors, with a huge variety of pubs, cafes, restaurants and entertainment.
Getting around
York has excellent local and national transport links with easy access by road from the A1 and by rail on the East Coast Mainline. Local bus operators offer discounted fares to university staff and students, and there are regular services between the station and town centre and the university campuses. There are specialist services including a study shuttle between the library and campus accommodation, and a very handy clubbers bus service on specified weeknights. York is a safe place to walk around, and most of the university facilities are easily accessible by foot or by bike. Both universities are bike friendly and the University of York offers a free pool bike scheme between faculty buildings in the town centre and the main campus, as well as plentiful provision of safe bike storage.
Nightlife
York is a student friendly city and between the town centre and the campuses, offers everything a student could need for an exciting and rewarding university life. Although York is not famous for its clubbing scene , it does have an amazing range of live music venues, in and around the city centre. The campuses have their own bars and eateries, but there are plenty of pubs and bars in town with music, comedy and 'open mike' nights for aspiring performers. Student budgets are always a consideration, and most students staying in university accommodation will opt to eat in. For those who do prefer to eat out, York has no shortage of affordable places to choose from, including well known fast food and pizza restaurants, wholefood, vegan and a tempting choice of international cuisine.