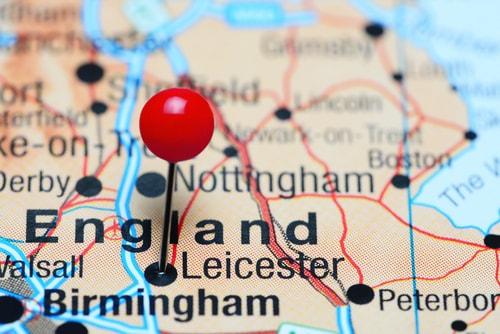 Leicester is home to two world class universities, the University of Leicester and De Montfort University, as well as the University of Leicester Medical School. This cosmopolitan city has a rich history and culture and is popular with students because of its affordability and its friendly, multicultural outlook. Despite its industrial heritage, Leicester is an extremely green city with plenty of parks, gardens and open spaces for exercising and relaxing. Much of the city centre has been pedestrianised and is extremely bike friendly. Famous as the final burial place of King Richard III, Leicester's fascinating history can be discovered at the cathedral and ruined medieval castle, or through the many free to enter museums and galleries. Festivals, events and sporting fixtures take place throughout the year including the UK's longest running comedy festival and the largest Diwali festival outside India. The city's diversity is reflected in the range of food on offer with restaurants, cafes and bistros offering delicious food from around the globe.
Getting around
Leicester has excellent local and national transport links. Situated near the M1 and M69 motorways, it has a national railway station with direct trains to London, Birmingham and other major UK cities. Around the city there are regular and reliable bus services operating between halls of residence and the main university campuses, with discounted fares available for students at both universities. Leicester is bike and pedestrian friendly with dedicated routes allocated for both, including the New Walk, a pleasant, safe tree lined walk between the University of Leicester and the city centre. Both universities encourage cycling and offer secure bike storage facilities on campus and in halls of residence.
Nightlife
Leicester is a student friendly city, with loads of opportunities to explore, have fun and meet people from different backgrounds and cultures. The city centre is packed with bars and clubs, many offering student discounts and offers most nights of the week. There are plenty of reasonably priced restaurants including the well known chains as well as fabulous curries along the famous Golden Mile. The city centre is safe for students and both universities are located within a short walk, cab or bus ride home. As well as city centre nightlife there is always plenty
going on on campus and both student unions organise a huge calendar of events with something on or near campus. There is literally something for everyone including music, theatre, comedy, sport, hobbies and social activities.