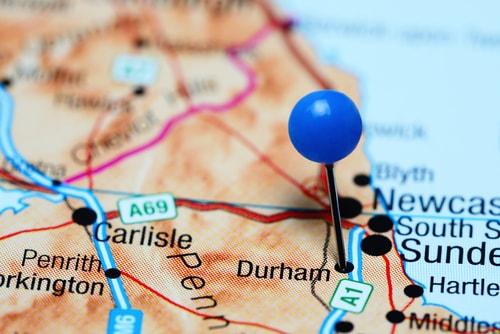 Durham is a beautiful, historic cathedral city in the North East of England, with a University offering world class teaching, outstanding facilities and an enviable quality of student life. The city of Durham is dominated by the spectacular medieval buildings of the castle and cathedral, with narrow cobbled streets winding down to the bustling market place and the ancient stone bridges spanning the River Wear.
Culture
Durham has a compact, easily accessible centre which provides all of the convenience of a city with the character of a small market town. There is ample shopping in the town centre with a modern indoor mall and lots of well known high street names in and around the market place where regular events and festivals are held throughout the year. The market place also provides access to Durham indoor market, a hidden treasure where dozens of stalls sell a wide range of goods, including many student essentials. The River Wear winds its way past tree lined paths into the heart of the city and provides a pleasant backdrop to a range of bars, cafes and shops.
Getting around
Getting to Durham couldn't be easier with a train station on the east coast mainline and easy access by road from the A1. The city of Newcastle is only a 12 minute journey by train, and the bus station in Durham has frequent services to locations around the region. Many of the bus companies now provide useful apps with full timetables and up to date travel information. There are free shuttle buses between the Durham City and Queen's campus at Teeside, and students can apply for discounted fares on local buses within the Durham City area.
Nightlife
Although there are plenty of bars and clubs in Durham, student nightlife tends to revolve around the College bars, which are popular both for convenience and price. The city has a good blend of smart modern bars and more traditional pubs, many of which support live music and comedy nights. There is plenty of variety, but for a livelier experience, students often head to Newcastle, just 12 minutes away by train. Durham County Council has produced the Durham Student Life app especially designed for students, providing information on local events, health and wellbeing and personal safety.